2021_05 /
S7VEN SINS
/ SICKY MAGAZINE
[EN]
This editorial was inspired by the Seven Deadly Sins - pride, greed, wrath, envy, lust, gluttony and sloth - taking Dante Alighieri's Divine Comedy and El Bosco's surreal creative imaginary as a starting point.
This project is Francesca Fernández Rossi's first solo work as art director and stylist.
S7VEN SINS represents a beautiful job in which she managed to bring together a team of great professionals to show that imagination has no limits. A great production in which we all worked side by side for three full days.
Personally for me it has been one of the most exciting and thrilling projects I have had the pleasure of participating in. What I enjoyed most was how much I appreciated learning from my colleagues and the artistic freedom that we make-up artists enjoyed thanks to Francesca's flexibility and courage.
[DE]
Dieses Projekt wurde in Anlehnung an die sieben Todsünden - Hochmut, Habgier, Wollust, Zorn, Völlerei, Neid und Trägheit - und ausgehend von der Göttlichen Komödie von Dante Alighieri und der surrealen kreativen Vorstellungswelt von El Bosco erschaffen.
S7VEN SINS ist Francesca Fernández Rossis erste Soloarbeit als Art Director und Stylistin. Eine wunderbare Produktion, bei der es ihr gelungen ist, ein Team von großartigen Fachleuten zusammenzubringen, um zu demonstrieren, dass der Fantasie keine Grenzen gesetzt sind.
Für mich persönlich war es eines der aufregendsten und spannendsten Projekte, an denen ich bisher mitwirken durfte. Was ich an diesen drei Tagen am meisten genossen habe, war, wie sehr ich es schätzte, von meinen Kollegen zu lernen und die künstlerische Freiheit, die wir Visagisten dank Francescas Flexibilität und Mut genießen durften.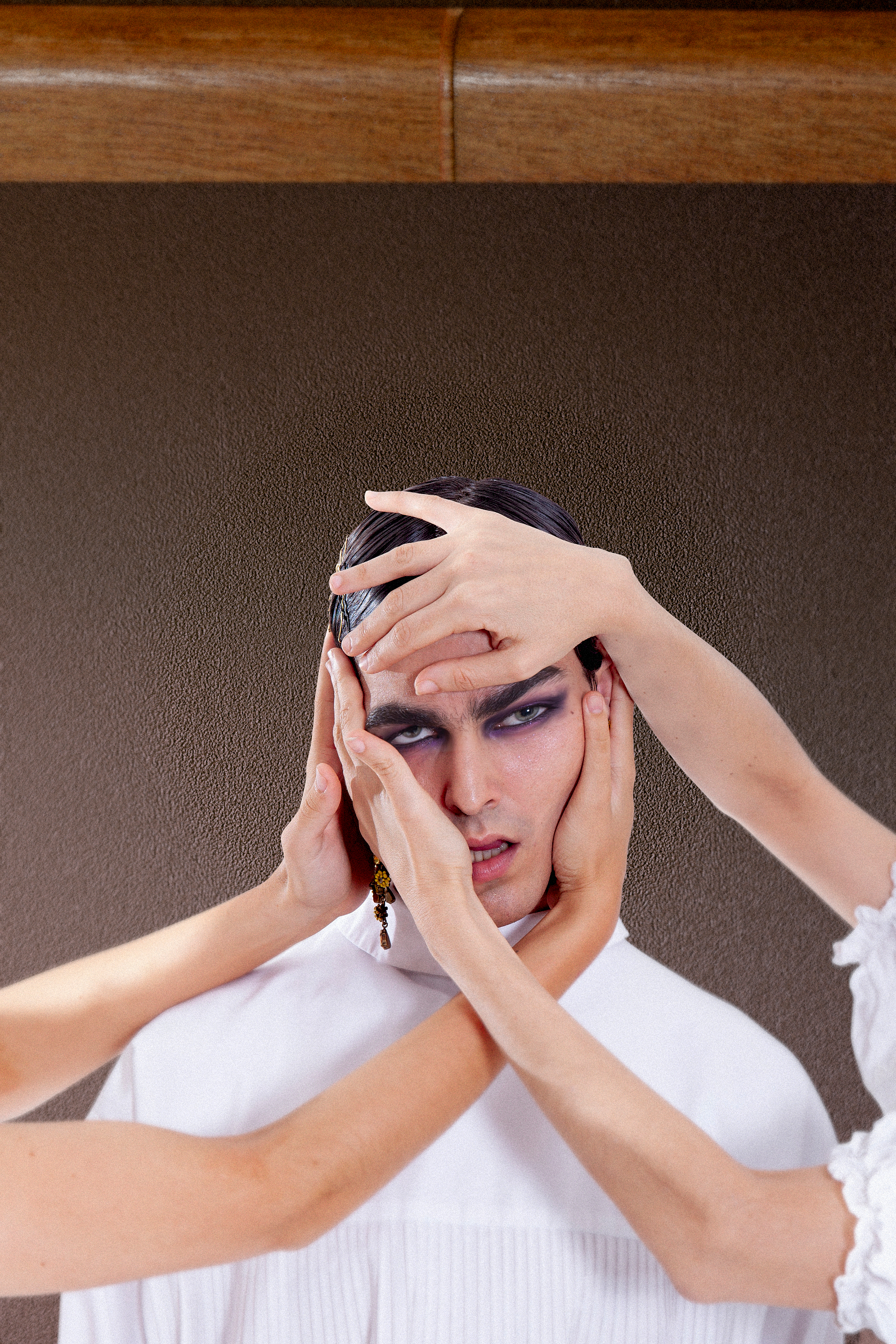 FASHION
Francesca Fernández Rossi
MAKE UP & HAIR
Cecilia Thun-Hohenstein, Laura, Raquel Peres, Josefina,
Jacinta del Solar & Isabella Ching
PHOTOGRAPHY
JP Bonino
MODELS
Alicia Pujades, Fabio Castellari, Tanya, Marcos Escobar,
Lola, Candela & Carlota
STUDIO
RUGE STUDIO
@cth.makeup - all rights reserved © 2022